<! last update 1/2/15 - JPR>
---
A VIRTUAL VISIT TO VIETNAM
---
The Squad Leader for this section is John Rossie. To obtain further information on contributing materials for this section, please contact John on the Internet by using this form: John Paul Rossie

---
Visit to Vietnam is a member of the

Want to join the ring? Get info Visit other sites in the ring now!
---

---

---

2001 award as a Military.Com Distinguished Site
---
Please Note: this Visits To Vietnam site is only one small piece of a much larger site,
The Vietnam Veteran's Home Page
---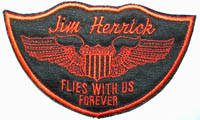 ---

Visit www.WomenInVietnam.com for a real history lesson!
---

A Proud Supporter of
Operation Support Our Troops
Find out more by clicking on the ribbon above
---
Replacement medals are available at USA Military Medals for all branches of military services.
---
---
DON'T FORGET TO BOOKMARK THIS SECTION AND COME BACK AFTER VISITING THE NUMEROUS SITES WE LINK TO!!
---
Concerning the missing American Plaque honoring KIA Embassy Guards
from the '68 Tet Offensive
VIEW THE NEW PLAQUE HERE
Latest Update to Plaque Story: 11 Sept 2003
---
| | | | |
| --- | --- | --- | --- |
| | | | <! -- 4th cell data--> |
| | <! -- 2nd cell--> | | |
| <! -- 1st cell--> | <! -- 2nd cell--> | <! -- 3nd cell--> | <! -- 4th cell--> |
Use this handy table-format form for quickly moving to the various sections of A VIRTUAL VISIT TO VIETNAM. Or continue to scroll down, and view some of the sections in a linear fashion. Enjoy!
---
---
TOUR INFORMATION
If you would like information about available tours, tour companies, and such,
please check our
PX - Tour Packages information for the latest updates.
---
TRAVEL INFORMATION
Overview of travel advisories and country conditions issued by the
Dept. of State
for Vietnam.
---
TRAVEL INFORMATION - HEALTH
Information from the
Center For Disease Control
---
HOTEL INFORMATION
---
Excellent Traveler's Advice
and accompanying stories from a
PBS Site
-- well worth the read!!
---
Sally's First Trip occurred in March/April, 1997,
when she returned to Vietnam in the company of her two daughters, Sara and Mitty.
Join Sally Griffis on her Second Journey to Vietnam, occurring in January, 1998
Sally has a Third Return planned in the near future.
---
Angel Fire Memorial Director
exchanges soil with Vietnam
---
Images. Pictures of Contemporary Vietnam
Galleries of recent photographs taken by Veterans and friends of Veterans
---
Visitor's Reports. Diaries and Trip Reports from recent visits to Vietnam.
A series of entertaining stories and useful tips and suggestions written by travelers to Vietnam.
---
This gallery contains materials related to Vietnam and the war which may be helpful to both researchers and casual browsers. It contains Dr. Ed Moise's extensive bibliography; materials from The Vietnam Generation, Inc.; and other recommended reading lists from scholars, teachers, and others.
---
Maps of Vietnam. A multimedia geography lesson on Vietnam
A series of maps and charts on the country of Vietnam
---
Vietnam WWW Links. Visit other Vietnam-oriented WWW sites
Here are some other sites with beautiful pictures, artwork, poetry, and useful information on Vietnam.
---
---
---