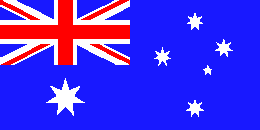 Australian Vietnam Veterans Organisations
Revised: 17 December, 2001, by DGSH
---
Lists Australian Services Personnel and civilians who were killed
while serving their country in Vietnam.
---
VIETNAM: THE TEN THOUSAND DAY WAR

*********************************
THE VIETNAM WAR WAS THE LONGEST WAR IN MODERN HISTORY. IT RAISED POLITICAL PASSION AND MORAL CONTROVERSY THROUGHOUT THE WESTERN WORLD AND PLAYED AN IMPORTANT PART IN SHAPING THE POLITICAL DESTINY OF, NOT ONLY SOUTHEAST ASIA, BUT OF THE WHOLE WORLD.
THERE IS STILL MUCH MISUNDERSTANDING OF THE TRUE REASONS FOR THE WAR, AS ILLUSTRATED BY THE COMPARISON OF HOW BOTH PERCEIVED AND REACTED TO WHAT THEY THOUGHT (OFTEN ERRONEOUSLY) THE OTHER WAS GETTING UP TO, THE WAY THE TRAGEDY EVOLVED.
IN VIETNAM, THERE WAS THE TRAUMA OF HAVING TO FIGHT ON WHILE QUESTIONING THE RATIONALE, AND THEN AFTER - IN THE HOME COMING - THE DEVALUING OF THE SOLDIER'S SACRIFICE ALONG WITH THE CAUSE.
IT WAS A DIFFERENT WAR ONLY IN THAT, WITHOUT NATIONAL VALOUR, THE SOLDIERS WERE LEFT WITHOUT ANY FEELING OF INDIVIDUAL HONOUR - ALL TOO OFTEN LEFT WITHOUT ANY FEELING AT ALL, BRUTALIZED BY THE TERRIBLE SAMENESS OF WAR WHICH IN THIS CASE THEY COULD NEVER REDEEM.
This introduction was provided by Shane Fontana.
---
---
Cockscomb Veteran Retreat, Central Queensland, Australia, was built by Veterans for Veterans; and we welcome all visiting Veterans and their partners to our camp.
---
---
By Danny Siggers
---
"HMAS Perth"
I thought this would be of interest to the USN guys, who got to know our sailors on the "gun line," as well as for our Mates Down Under...
"The 'HMAS Perth' will be decommissioned on Friday, 15 October, 1999, three weeks after she sailed into Sydney harbour flying her paying off pennant. The pennant was 471 feet long representing the length of the ship plus one foot for each year of service.

"A program of events has been planned, including a reunion of all former members of the ship's company, organised by the HMAS Perth National Association. There will be a dinner dance, church service, and a decommissioning ceremony at Garden Island Naval Facility in Sydney on 15 October.

"For details, please contact Darrell Hergarty at 61 - 02 95609681."
I believe from Darrell that she is to be scuttled off Perth in Western Australia to form an artificial reef for divers and marine life, alike. A fine ship, and she was a Vietnam regular.
Regards,
Dennis
E-mail contact at: Dennis Wynne
---
(Editor's NOTE: Although this Dedication Day has past, the history and information of the following notice is of worth to place here for viewers to be informed about this Memorial.)

---
The "Sir Colin Hines Memorial" Dedication Day
---
On Saturday, 14 February, 1998, at The Manduramah Golf Club, a Memorial will be dedicated and unveiled by Keith Payne, VC, to commemorate Sir Colin Hines, OBE.
Sir Colin Hines, OBE, was the State President of The NSW Branch of The RSL and in 1986 was approached by six veterans of the Vietnam War seeking assistance and advice on conducting a "Welcome Home Parade" in Sydney for all Australian Vietnam Veterans.
Sir Colin said, "Come in boys;" and, notwithstanding enormous criticism levelled at him from all quarters of the hierarchy of The RSL, Sir Colin stood by those Vietnam Veterans and gave every assistance to what was to become "The Australian Vietnam Forces Welcome Home Parade Committee."
That the 1987 "Welcome Home Parade" stunned all Australians by its success and the following healing that it produced that continues today throughout Australia, can be attributed to the foresight and dedication of one man who stood by the sometimes forgotten standards of The RSL and put those standards into practice.
Now, some four or so years following his sudden and untimely passing, we have an opportunity to show our faith to his memory.
A stone Memorial (a large granite block taken from Sir Colin's property at Lyndhurst, NSW) will be dedicated by a member of The Clergy and unveiled by Keith Payne, VC, in perpetual memory of Sir Colin Hines, OBE, at the Manduramah Golf Club, where he spent much of his leisure time among the people he lived and grew up with. Manduramah is out from Bathurst along the Carcoar/Blayney Road.
The Memorial will take the form of a large stone with a Plaque, a Flag Pole eminating from the stone, an eternal light, and a light post that will light up the public area of the surrounds of the Golf Club at night.
Any and all Veterans, family members, and friends of Veterans are invited to attend on this Dedication Day to remember an outstanding Australian.
Inquiries can be directed to Carey McQuillan at: cmcq173@speednet.com.au
---
NOTE
Click on the hypertexts to Web Sites and email forms within the following listed groups to obtain more information about Australian Vietnam Veterans Programs, Support Organisations, Associations, and Units.
As some links will take you to other Sites, please "Bookmark" your place here to return or use your browser's "Back" feature.
---
1st (Aust) Field Hospital Association
The 1st (Aust) Field Hospital unit was raised in Vietnam on the 1st of April, 1968, and had an association with the US Forces through Dustoff Choppers flying the wounded in for emergency treatment and with the personnel at 36 Evac Hospital Vung Tau (whom we just can't seem to make contact with). The Hospital's Radio Call Sign was "VAMPIRE."
The 1st (Aust) Field Hospital Association's Web Page is at:
http://www.callsignvampire.org.au/
Denise Bell,
Secretary 1AFH Assoc.
---
Australian 104 Signal Squadron
Denis Hare 07-32793414
Brisbane, Australia
Ex 104 Sig Sqn, 1ATF, Nui Dat, 1968
E-mail: dhare@powerup.com.au
Web Site: http://www.powerup.com.au/~dhare/104sigs.html
(Featuring 104 Sig Sqn in Vietnam and the Web Book "Pronto in SVN 1962-1972")
---
547th Signal Troop
Royal Australian Army
---
Australian War Memorial Council
GPO Box 345, Canberra

ACT 2601

Australia

Tel: 011 612 6243 4211

Fax: 011 612 6243 4325
---
Department of Veterans Affairs

PO Box 21

Woden ACT 2606

Australia

Tel: 011 612 6289 6736
Fax: 011 612 6281 6257
---
The Embassy of Australia in Washington D.C.
1601 Massachusetts Ave, NW
Washington, D.C. 20036-2273
Tel: (202) 797-3000
Fax: (202) 797-3168
Australian Embassy Library in Washington, D.C. E-mail
Web Site: http://www.aust.emb.nw.dc.us/ *
* Please look carefully through the Site before sending us a message. You may find the answer in the text.
---
Vietnam Veterans Federation of Australia


(VVF Logo courtesy of and from their Web Site linked below)

PO Box 170
GRANVILLE, NSW, 2142
Australia
(Head Office)
Phone: 0296821788
Fax: 0296826134
Tim McCombe is National and NSW President,
Bev Studden is National Secretary.
Web Site: http://www.webmaster.net.au/vvf
E-mail to:
NSW: vvfagran@bigpond.com.au
Web Site: http://www.vvfagranville.org.au
QLD: vvfa-qld@worldlink.com.au
---
Visit the Naval Association of Australia at:
---
HMAS BRISBANE Association
23 Omaroo Ave
Doonside, NSW, 2767
Australia
Captain Ralph Derbidge, RANR, is National President,
Peter Maher is National Secretary.
E-mail is: steelcat@acon.com.au
---
Vietnam Veterans Association of Australia
Queensland Branch, Inc.
P O Box 340
Kallangur, Qld 4503
Australia
Qld State President:
John P. Smith
Ph: (07) 54985202
Fax: (07) 54985939
Email: vvaaqld@microed.com.au
Qld State Secretary:
Alan Baker
Ph: (07) 32855864
Fax: (07) 32855863
Email: shazbake@powerup.com.au
---
If anyone wishes to phone any of the numbers from the USA, they would
have to leave out the (07), dial 011 61 74, and then the number.




---


The "VVAA" Sub-branches in Qld are: 

Biloela VVAA P O Box 790 Biloela, Qld 4715 Australia President: Rick Paddon Ph: (07) 49922900 Secretary: Neil Clancy Ph: (07) 49922151

Bribie Island & District VVAA P O Box 1001 Bongaree, Qld 4507 Australia Email: raemevets@theforum.com.au President: Scott Laycock Ph: (07) 34088368 Secretary: Colin Thorpe Ph: (07) 34089490 Fax: (07) 34089490

Brisbane North VVAA P O Box 61 Kallangur, Qld 4503 Australia Email: vvaabnenth@xenon.net President: Terry Brooke Ph: (07) 38866244 Secretary: Bob Beasley Ph: (07) 38861811 Email: madbob@xenon.net

Brisbane Office -- VVAA CITY Office 14th Floor 295 Ann Street Brisbane, Qld 4000 Australia Noel Huish, State Advocate Ph: (07) 32210622 Email: vvaacity@xenon.net

Burdekin & District VVAA P O Box 986 Ayr, Qld 4807 Australia President: Paul Brice Ph: (07) 47831369 Fax: (07) 47835636 Secretary: Don Bailey Ph: (07) 47836627

Burnett & District VVAA P O Box 42 Gin Gin, Qld 4671 Australia President: Vacant Secretary: David Murphy Ph: (07) 41576319 Email: turfmurph@bigpond.com.au

Caboolture VVAA P O Box 1586 Caboolture, Qld 4510 Australia President: John Lacy Ph: (07) 32047860 Secretary: Bruce Fraser Ph: (07) 54990508

Central Qld (CQVVAA) -- For the year 2000-2001: Main Web Page: http://go.to/bearcatgrunts/ Local Page: http://www.cqnet.com.au/bearcat/index.html LOCAL EXECUTIVE: President - Nick Quigley, Ex 104 Sig Sqn Royal Australian Signals Phone: 07 4928 2554 E-mail: nickq@cqnet.com.au Secretary - Phil Aplin (Ex 1 RAR) Phone: 07 4928 6711 Hon Treasurer - Pauline Aplin (Phil's Wife) Phone: 07 4928 6711 Medals, miniatures, badges and stickers - Jim Drever (Ex 2SQN RAAF) Phone: 07 4926 1142 Address all correspondence to:

Secretary CQVVAA P O Box 669 Rockhampton Qld 4700 Australia

Central Queensland Veteran Support Centre Web Site. (CQVSC)

Assisting all Ex-Service Persons with FREE Pension and Avocacy services. E-mail contacts are on the Site. The main contact is our Manager/Advocate Keith Joyce MM. His E-mail address is: rsla@cqnet.com.au

Granite Belt VVAA c/o Secretary "Crannagh" Eukey Stanthorpe, Qld 4380 Australia President: Garry Sutcliffe Ph: (07) 46843229 Secretary: Kerry Ryan Ph: (07) 46837135

Gympie & District VVAA P O Box 742 Gympie, Qld 4570 Australia President: Terry Reed Secretary: Fred Roberts Ph: (07) 54824926

Logan & Albert VVAA P O Box 6197 Woodridge East, Qld 4114 Australia Email: VVAA_Logan@hotmail.com President: Ed Heieck Ph: (07) 38036240 Secretary: Tom Welsh Ph: (07) 32085293

Redcliffe Peninsula VVAA P O Box 38 Kippa Ring, Qld 4021 Australia President: Bob Long Ph: (07) 32041717 Fax: (07) 32041717 Secretary: Brian Shoobert Ph: (07) 38800880 Fax: (07) 38802711 Email: delrey@powerup.com.au

Southport & District VVAA 2/8 Inchcape Court Ashmore, Qld 4214 Australia Email: vvaasport@radd.com.au President: Robin Beard Ph: (07) 55396001 Secretary: Rick McIntyre Ph: (07) 55393426 Fax: (07) 55393426

South Burnett VVAA MS 1395 Wooroolin, Qld 4508 Australia President: Barry Johnson Ph: (07) 41685821 Email: bribieis@mpx.com.au Secretary: Jan White Ph: (07) 41638138

Sunshine Coast VVAA P O Box 5557 Maroochydore Business Centre Maroochydore, Qld 4558 Australia President: Ted Robinson Ph: (07) 54794689 Email: tedrobinson@ozemail.com.au

Toowoomba & South West District VVAA P O Box 2476 Toowoomba, Qld 4350 Australia President: Paddy Boxall Ph: (07) 46325896 Secretary: John Ford Ph: Digital Mobile: 0413138920 Fax: (07) 46300178

Townsville VVAA 715 Ross River Road Townsville, Qld 4814 Australia President: Ray Carpenter Ph: (07) 47722161 Secretary: Noel Pinch
---
Other sub-branches expected to come on line shortly are:
1. Blackwater

Other possibilities are:

1. Cairns

2. Ingham

John P. Smith, President
Queensland State VVAA

You can email with John at: vvaaqld@microed.com.au
---
Vietnam Veterans Association of Australia
Central Queensland
I'm the President of the Central Qld VVAA in Rockhampton. Our mailing address there is:
Secretary CQVVAA

P O Box 669

Rockhampton Qld 4700

Australia

I was a KIWI (New Zealander) on a working holiday in Australia. I was drafted and served with the Royal Australian Signals in 139 Sig Sqn in Australia, then was posted to 104 Sig Sqn Vietnam. Tour was November 1968 to September 1969. My two years in the Army were October 1967 to October 1969. Serial Number 1733706, Rank Signaller.

Nick Quigley

You can reach Nick at: nickq@cqnet.com.au

Also, see further information on the Central Queensland VVAA under the sub-branch heading "Central Qld (CQVVAA) --" above.
---
Vietnam Veterans Association of Australia
South Australian Branch
---
A real "mine" of information: "What's New?" "About Us," "Health Care," "Pensions," "Contacts/Links," "Commemorations," "Media/Publications," "Questions/Help."
Thanks to Dennis Wynne, Down Under, for bringing this Site to our attention.
---
This organisation is for the benefit and use of all Veterans of all conflicts and their families, including members of the Australian Defence Forces and all auxiliary associations. Our aim is to provide assistance, support, and resources to Veterans and Veterans' families and to promote understanding, friendship, and compassion. Sunraysia Regional Veterans Center can offer Veterans access to expert advice and entitlement explanation along with preparing all claims.
Mr. Ern Marshall
Vice President
Committee, Mildura RSL
Phone: 61 3 50 232121
Fax: 61 3 50 232191
Ern Marshall's Home Page: "Sunraysia Vietnam Veterans"
Also view "The 500 Australians Who Died In Vietnam" on Ern's Site.
---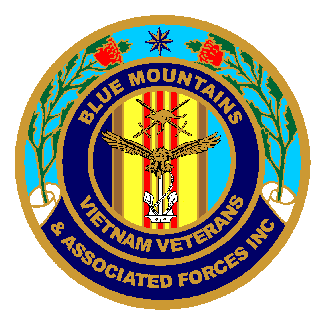 Postal address:
Post Office Box 55
Springwood NSW
Australia 2777
President: Jack Lake -- tel/fax: +61 02 47544771
Secretary: Keith Harrington -- tel: +61 02 47518528,
fax: +61 02 47518538
Email: bmvets@mountains.net.au
---
Vietnam Legion Veterans Association
Congratulations on the concept of trying to find lost Aussie Vets. If our association can assist in any way by cross referencing any names, units, etc., we would be only to pleased to be of service.
Barry E. Kelly C.dec
Vietnam Legion Veterans Association
Queensland Incorporated
P.O. Box 8004
WYNNUM. QLD 4178.
Australia
EMAIL address: advocate@sunshine.net.au
I am also a member of:
Everyman's Welfare Service
Defence Centre-Brisbane, G.P.O.
640 Roma Street
Brisbane. Qld 4003.
Australia
Barry Kelly
1 Fd. Sqn. RAE.
66/67 (Tunnel-Rat)
---
Australian Vietnam Veterans' Federation Victorian Branch
Fax Number: (03) 52561941
Iris Cargill (Sec/Treas)
---
This file contains background, general information, telephone numbers, and addresses for various VVCS centres in Australia.
---
---
Vietnam and Australian Defence Forces Veterans Association, Inc.
I am a member of the Vietnam and Australian Defence Forces Veterans Association Incorporated here on the Gold Coast of Queensland, Australia. Our association is located at NUI-DAT HOUSE.
NUI-DAT HOUSE is actually a way station for vets referred by doctors, police, vets affairs, etc., who have lost their way or are down on luck; both individuals and families are taken in. We help them by way of medical/legal/entitlements/food, etc., until they are on their feet and are able to again cope with the outside world.
The house is an old police station donated to us by the Gold Coast City Council, and our land tenure is 99 years at a nominal fee. Primarily Vietnam veterans are the predominance of personnel we assist; however, veterans of all wars are welcome there.
As you can see, we are an incorporated association; and our books and affairs are audited and checked out yearly to ensure all is well. To summarise our details:
Name: Vietnam and Australian Defence Forces Veterans Assn, Inc.

Address: NUI-DAT HOUSE, 112 Allied Drive, ARUNDEL,

GOLD COAST, QLD 4214

Phone: 61-7-55947499 (All Hours)

Email: Care of Dennis Wynne: wooley@vtown.com.au
(Note: not on all the time--e.g. 24 hrs--but all email
will be checked daily)

President: Mr Brian Foster (Ex WO1 RAINF) O.A.M.

Dennis Wynne
---
---
A very complete and interesting chronology of the participation by the Australian Forces in Vietnam. Thanks to Shane Fontana for this excellent addition to the Vietnam Veterans Home Page.
---
KIWI WELCOME HOME!
The KIWIs had a Welcome Home during New Zealand's Queen's Birthday weekend in 1998 (29 May to 1 June) in Wellington. "Parade '98 - Vietnam Remembered" honoured the men and women who served New Zealand in Vietnam. It was a time to remember those who gave their lives and those veterans whose lives have been changed forever. It was also a time to celebrate the friendships and bonds formed between people who depended on each other for their survival. This gathering created the opportunity to meet up with "old mates" and remember friends who could not be there.
Thanks to Mate Dennis Wynne and others Down Under for emailing to us with information and contacts on this Event.