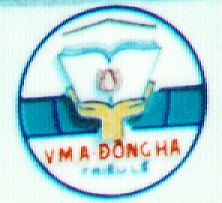 The Vietnam Children's Fund (VCF)
---
Update: December 2010
The Vietnam Childrens Fund has completed over 45 schools in Vietnam, with more being built each year. Please access the VCF Website at www.vietnamchildren.org
Terry Anderson and the VCF crew have done a magnificent job with this project. Lew Puller would have been proud !!
---
The below information is out of date, but is being retained to keep the history of this page and the Vietnam Childrens Fund.
Update provided by Terry Anderson and Marcia Landau (January 1999)
School # 2 at Ninh Binh (outside Hanoi) was dedicated March 98 was constructed by a grant from the Gannett Foundation.
School # 3 at Tra Vinh (in the south) completed December 98.
School #4 in Son La Province (north) under construction now.
We have three planned for 1999 Schools 5,6 and 7 - probable locations will be Quang Ngai Province - on the coast in the south.
Nghe An Province - in the north
Cu Chi Province - in the south
To date we have put nearly 2000 children in new classrooms. We are on the Combined Federal Campaign which gives all US federal workers the opportunity to contribute. We are pleased with our progress as we don't want to move too fast and three schools a year seems to be what we can handle with efficiency and integrity.
We think Lew would be pleased.
Get full details at the Vietnam Children's Fund home page.
---
The VCF is committed to constructing elementary schools in Vietnam. This gallery contains pictures, articles, and information related to this project. The pictures below are of first school, dedicated on April 24, 1995.
The idea for this project was originally conceived by Marine Veteran Lewis B. Puller Jr. during his last trip to Vietnam in early 1994.
Marine Veteran, Iranian-hostage Veteran, and published writer, Terry Anderson, is one of the primary driving forces behind the success and progress of this project. For an in-depth article on the VMA, read Pat McGarvey's background, "Schools Spring Up in Vietnam."
Here is additional information on the Vietnam Children's Fund
Here is an update on the second school being built in Ninh Binh
Here is an article that appeared in the March 1997 issue of "Leatherneck" the magazine of the United States Marines. (used with permission) "There's A School on the DMZ" by R.R. Keane.
This is an active, ongoing project in Vietnam; and several more schools are planned for the immediate future. This page will track the progress of those schools and provide additional information on the VCF as it becomes available.
The pictures below represent thumbnail versions of larger images which are currently in large .gif or .jpg files. Click on the thumbnail version to load the full-sized picture.
---
These pictures were taken during construction of the first school in 1995:
---
Group Photo: Students, teachers, staff, and VCF Volunteers. School in the background under construction. Yes, the camera was tipped. The building is actually level.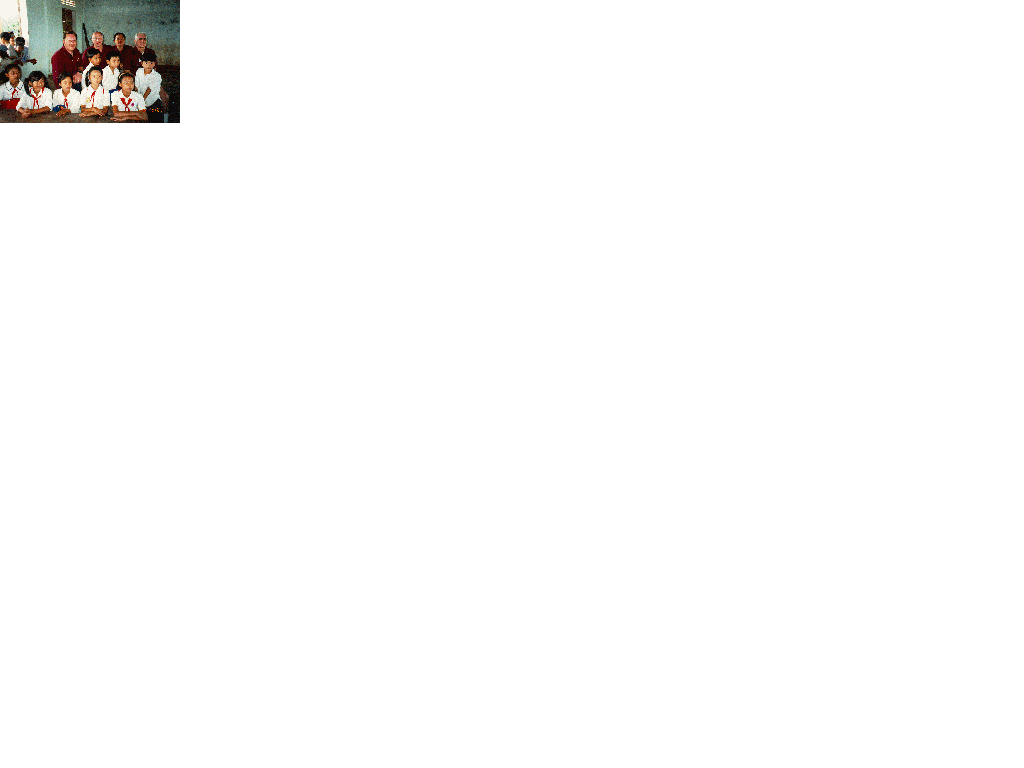 Group Photo inside the school. In the background are Terry Anderson, Jack Wheeler, and...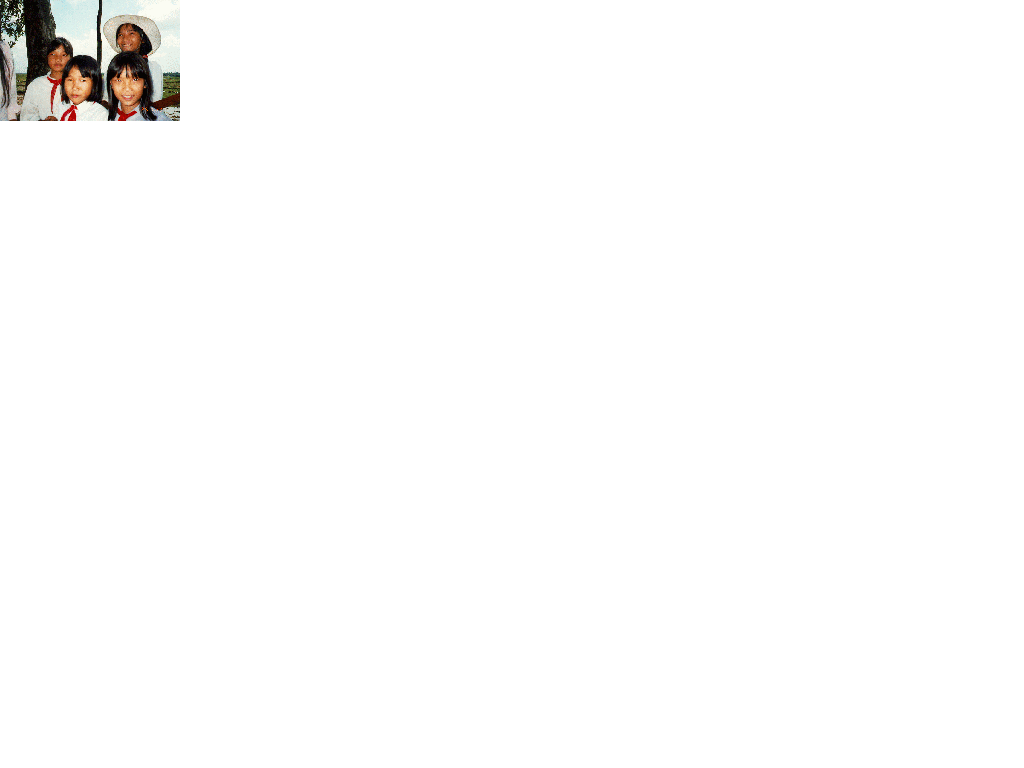 "Four schoolgirls"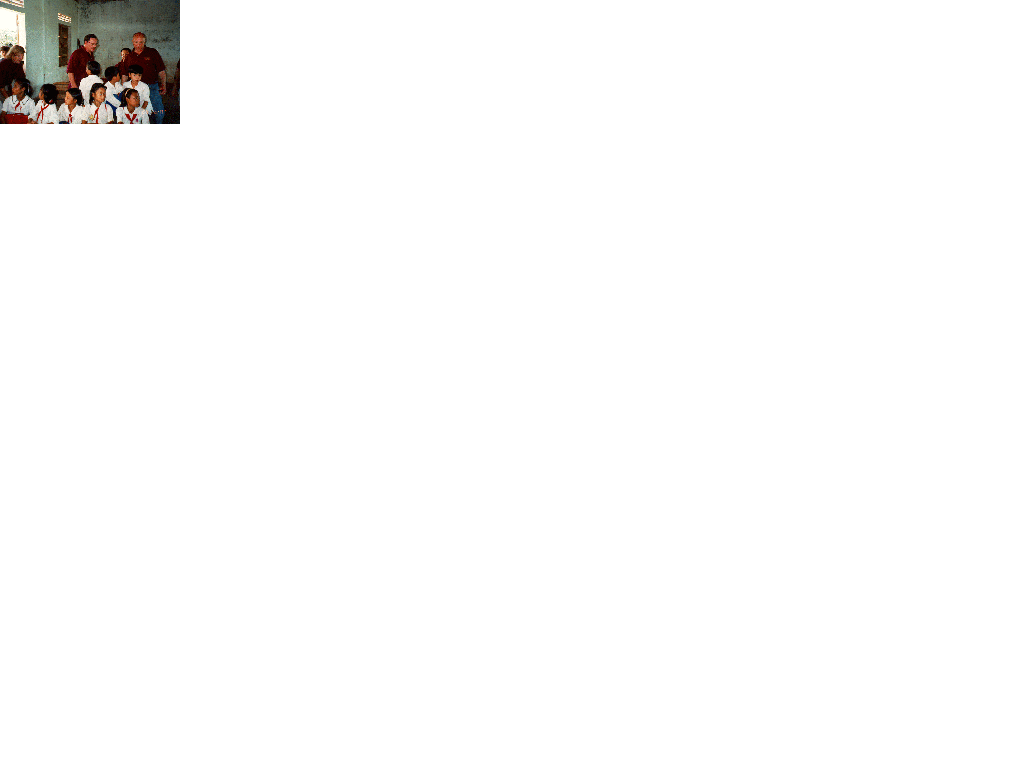 Inside one of the classrooms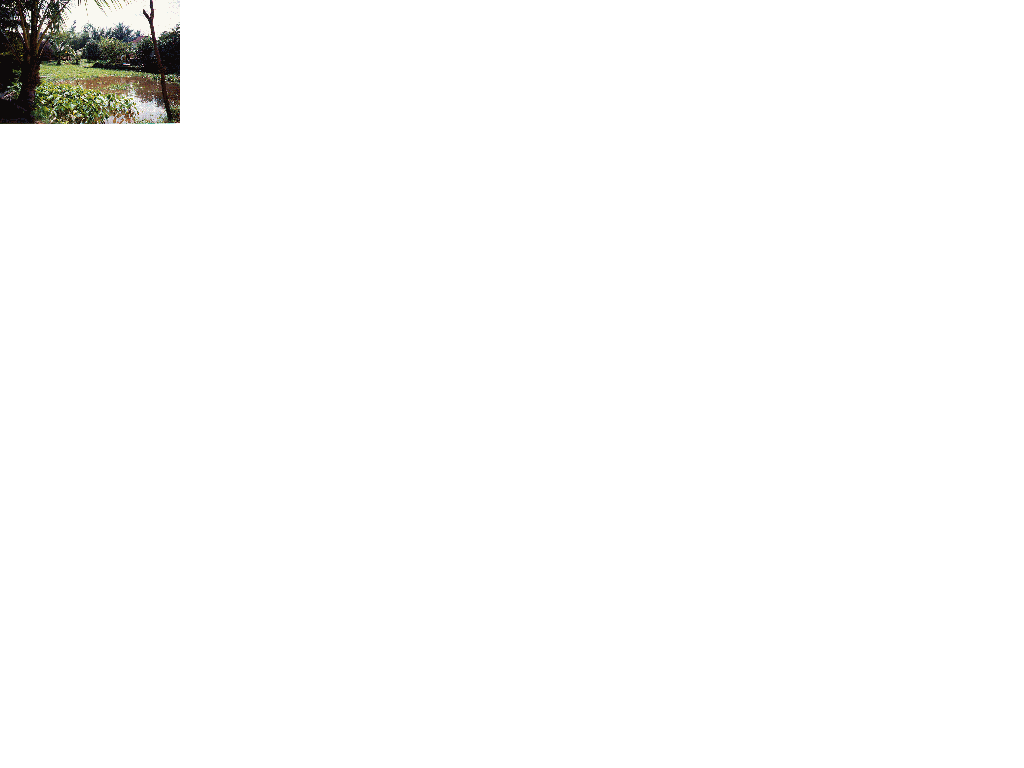 Fishpond behind the school. Typical scenery in Vietnam.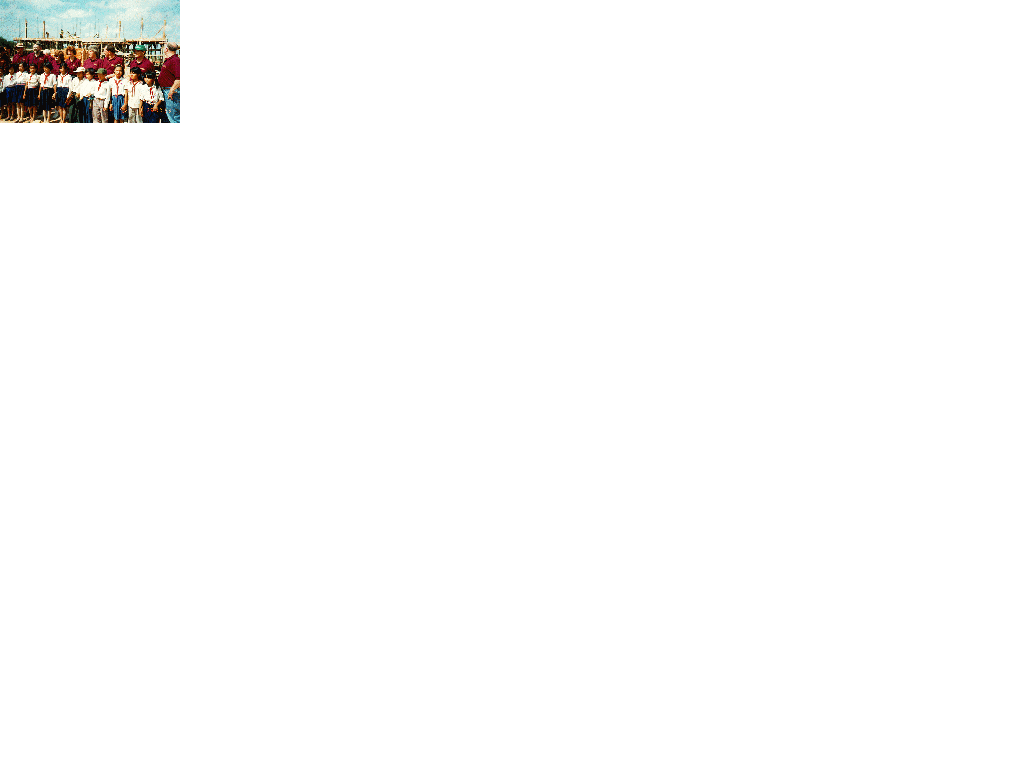 Another picture of the group outside the school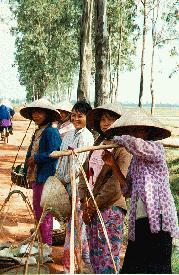 Spectators on the Road to Dong Ha
---
New Pictures of the Opening Dedication Ceremony of the first school in Dong Ha:
---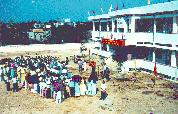 The completed school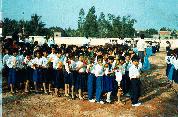 The student body of the new school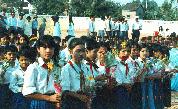 Students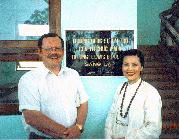 Terry Anderson and Kieu Chinh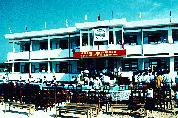 The School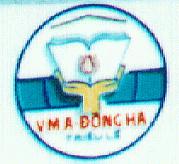 Close up of the school's emblem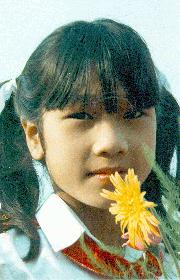 One of the students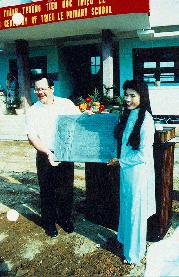 Terry Anderson presents the dedication plaque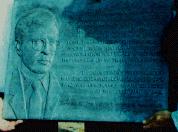 Close up of the plaque's inscription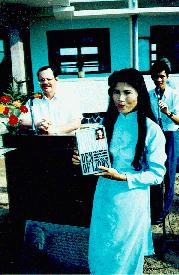 Terry presents a copy of "Den of Lions" for the school's library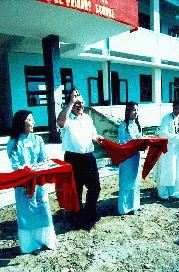 Cutting the banner
---