WELCOME TO VIETNAM, MACHO MAN

By Ernie Spencer

"My essence as a Marine was to be on the line."

To Ernie Spencer, the line was 8 months as a commander of a rifle company in Vietnam. In WELCOME TO VIETNAM, MACHO MAN, Spencer tells who the line guys were and how they adapted to war. He shows how they talked, what they wore and how they fought. He also describes the inner war with fear, frustration and chaos that each soldier faced. WELCOME TO VIETNAM, MACHO MAN is a military history and a psychological portrait written with passion and raw humor. This autobiography is one man's answer to the question: What happened in Vietnam?

Limited stock of first edition copies are now available!

REVIEW:

This is the book that LEATHERNECK magazine (June 1987) said is: "a joy to read...for those who served in Vietnam and have difficulty putting into words what it was like over there, Spencer replies for most....For those who recall only a handful of good books about Vietnam, here is another to add to the list."

ISBN 0-9618529-0-9

---

---

---

---

---

Were You There? - Vietnam Notes

By Wayne Randy Cribbs

Were You There? is presented in an open, personal style with clear vision that exerts an immediate, dramatic presence. His subjects will move the reader to an enlarged awareness of history and being alive. With personal insight, passion, and power, Randy Cribbs is saying in verse and illustrations what has not been so necessarily said about the soldiers life in Vietnam. Those who were there will want to share this book with family and friends for it portrays vividly who they were and what they felt during that controversial time in our history. Others will gain a deeper understanding of young Americans in war through this inciting presentation.

Randy Cribbs is the author of several published poems and articles in various publications and holds degrees from the University of Florida, Pacific Lutheran University, Jacksonville State University, and is a graduate of the FBI National Academy. Some proceeds from this book support education scholarships for the dependants of Vietnam veterans. Randy Cribbs is a retired U.S. Army officer and resides in St. Augustine, Florida where he teaches and writes.

ISBN No. 0-9725796-0-5

http://www.somestillserve.com/wereyouthere.html

---

---

---

---

---

West of Hue – Down the Yellow Brick Road

By James P. Brinker

This book is the true personal recollections of an ordinary guy that had very little interest in anything military. It starts with a family background that saw two uncles killed in WW2. It then leads into the passive evasion of a guy that really doesn't care what is going on in Vietnam. Subconsciously he wants to see what the Vietnam War is all about. At the last minute he decides to enlist for two years as regular army which eventually leads to the elite Recon platoon in the 101st Airborne Division's 2/502 "Strike Force" Battalion. Shortly after entering the Army he finds out one of his closest friends is missing in action. This was going to be no Oriental holiday. Soon he is involved in brutal combat that leaves many of his comrades dead or wounded. Although not a gung ho type he soon faces bunkers and machine guns and sees the enemy face to face and ends up within touching distance of regular NVA soldiers. The year was 1970. The war was supposed to be winding down. All eyes were on the Cambodian invasion. The big battles were going on west of Hue in the area of operations of the Screaming Eagles.

He then finds out that going home was harder than going to Nam. The world just doesn't care just like he didn't care a few years earlier. In the spring of 1971 veterans were dirt and Vietnam veterans subsoil. Great efforts are made to bury the trauma of Vietnam by putting all thoughts into a box in the back of his mind just like the photos in his closet. After 30 years of again evading, he finally has to confront who he is. This is a story of a military veteran's reconciliation with life, and triumph over the painful memories from the hills west of Hue.

ISBN: 1892451190

---

---

---

---

---

What Is A Hero

By Larry Stevens

This is the story of a young man who is prompted to join the Army at the age of seventeen by a judge in North Carolina. He goes through basic training, goes into Airborne, then Special Forces and Green Beret and finally graduates from the Rangers. He is sent to Vietnam after almost killing a Lieutenant during an explosives demonstration.

In Vietnam he experiences many serious battles and is promoted to Platoon Sergeant before he is there four months. He experiences friendships, anger, battle rage, love and endangerment on a regular basis. At the age of eighteen he acquires the responsibilities of someone twice his age. Roger Steel is a fictitious character, but his story is based on true events. He shows that a hero is not the one who dies or the one who lives, but the one who faces fear face to face and stands his ground despite his fear.

When he loses an entire patrol of twenty-eight men at one time, he goes on a thirty-two day rampage against the Viet/Cong and North Vietnamese Army almost single handed. His goal - one hundred enemy would die for each one of his twenty-eight men he lost.

---

---

---

---

---

What More, Lord

By Larry Stevens

In this second book the story of Roger Steel continues.

In the first book, "What Is A Hero," Roger Steel experiences many battles, friendships and love. In this, the second book, he again faces many enemies, one of which is an American gone bad. Roger vows to track him down and make him pay for the Americans and innocent Vietnamese he has killed. He also experiences nineteen days as a POW later in his second year.

Roger constantly asks himself what more he could do to get more of his men home to America safely? He stays in Vietnam for three tours in hopes of getting more men home. This book covers his second year in Vietnam, where "What Is A Hero" covered his first year there.

---

---

---

---

---

When Duty Calls

By Faith Deveaux

After her husband has a heart attack, a woman pulls her estranged family back together by using the letters she exchanged with her husband when he fought in Vietnam. When Duty Calls is a touching romance and family story built around real life letters written during the Vietnam conflict.

Faith DeVeaux is a graduate of Loyola Marymount University. Her father, who served from 69-70 as a chaplain in Vietnam, was in the U.S. Army for thirty years, retiring as a Colonel.

ISBN: 0595151620

EMAIL the Author

---

---

---

---

---

When Life Hands You a Gold Star

By Jean Toler

The emotions that mothers of young soldiers felt 30 years ago are very much the same
as those felt by the mothers of sons serving in Iraq today.

Toler's book recounts the fateful day in Indianapolis when she saw a marine in dress blues walking up to her front door.
Her son, Marine P.F.C. John L. (Bud) Coleman had been killed in Quang Tri, Vietnam.
She received the gold star pin from the U.S. government signifying she had lost a child in combat.
A few months later Toler was formally inducted into the American Gold Star Mothers organization

Her book When Life Hands You a Gold Star was born from her desire to assist others in understanding
and recovering from the feelings of loss and depression they may experience after losing a child in war.

"It was not something I set out to do or even wanted to do but God kept nudging me and opening doors until I finally wrote the book....
It is my hope that this book can provide comfort and hope to those who have lost children in Iraq or Desert Storm," Toler says.

---

---

---

---

---

Where We Were In Vietnam

By Michael "M-60" Kelley

This book is THE Comprehensive, Definitive Guide to the Firebases, Military Installations and Naval Vessels of the Vietnam War - 1945-1975

The culmination of over seven years of research, it is the ultimate guide to the military geography of the American War in Vietnam and includes references to numerous battle sites and forts of the French War.

Its over 10,000 entries cover the entire Indochina theater, including Cambodia, Laos, Thailand, and both North Vietnam and South Vietnam.

Each entry attempts to provide as much of the following as could be identified: name, grid coordinate, relative location, a.k.a. names, origin of name, dates built and dismantled, who constructed the base, major units occupying the base, dates of major attacks, unique features, alternate grids, province and military region.

Identified within the text are some 6,000 named firebases and LZs, over 2,000 airfields, and the names of over 700 US and ANZAC warships and contract vessels that served within the Vietnam Combat Zone.

Cover Price: $39.95 (call 1-800-228-2275)
May, 2002 release - ($29.95 if pre-ordered through 800-number)

Author contact at www.wherewewere.com

---

---

---

---

---

Why Didn't You Get Me Out?

By Frank Anton

Frank Anton was a POW in Vietnam for FIVE years, three of which were in the jungles in South Vietnam. For more information about Anton's book, please contact me by email at jallen@summitbooks.com

Thank you,
Jennifer Allen
Wizard 6
By Douglas Bey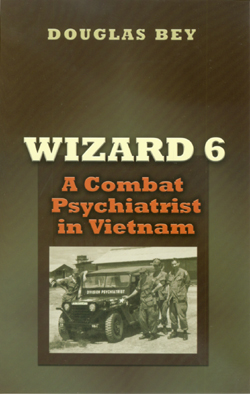 In 1969 six psychiatrists were assigned to combat divisions in Vietnam,
charged with treating soldiers showing psychiatric symptoms in order to get them back into battle.
Doug Bey, whose radio call name in the 1st Infantry Division was Wizard 6, was one of those psychiatrists. Drawing on graphic detail gleaned from a journal Bey transcribed when he got back stateside, this psychiatric specialist describes the daily life of a military support unit, the boredom and mind-numbing routine, but also the social issues and psychiatric crises he confronted.
In Vietnam he treated people with a range of coping mechanisms, including counter phobic reactions, self-medication with drugs and alcohol, and "gross stress reaction," as well as the gamut of psychiatric illnesses. Each month Bey and his staff saw some four hundred men, including characters like the Vietnam equivalent of Klinger from M*A*S*H, a killer dentist, soldiers addicted to killing, and others who did not want to go home. He witnessed firsthand black pride, Vietnamese prejudice, racial conflict, and the Viet Cong's fear of mental illness.
The World, War, Freedom And More
By Del "Abe" Jones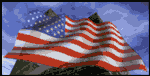 A compilation of poetry put together during Desert Storm dedicated to Gulf War, Vietnam War, and all other Veterans. Includes several about Patriotic and Environmental issues as well as a couple about Native Americans. Available as e-book ($4.00) as well as paperback ($9.95 includes s&h) 50% of all profits from books sold from this site will be donated to The Military Order of the Purple Heart Association Service Foundation.
Del "Abe" Jones served in the United States Air Force, 1958-1961, 92nd Combat Defense Squadron, K-9 Corps, Fairchild Air Force Base, Washington. Although he did not serve during the war in Vietnam, he strongly identifies with those who did.
Jones has published three poetry books. He donated the profits from The World, War, Freedom, and More to the families of Tennessee National Guardsmen during Desert Storm. Visit his webpage for more of his poetry. A second printing of his second book, Moontides And Other Changes, is scheduled for release in the near future as well as being available in e-book format. In addition to having his work featured in newspapers, on radio, and tv Jones' poetry, POW/MIA and And, They Were There, Too, is carved in the Ellis County Veteran's Memorial in Waxahachie, Texas. See info and pictures of this wonderful monument HERE Jones also recited The Wall at the Vietnam Veterans Monument dedication in Orlando.
Today, Jones is a father of four and grandfather to eight who reside in Spokane, Washington. He continues to write poetry and tries to be successful as a song lyricist in White Bluff, (Nashville area) Tennessee.
Contact the author for ordering information.
---
---
---
---
---
Xin Loi, Vietnam
By Al Sever

Written from the viewpoint of a helicopter crewmember who served in 11 out of the 16 campaigns of the Vietnam War during his 31-month tour, Sever's historical document tells how his experiences melded together to produce some lessons on living and dying. Sever was in-country from the heavy combat days of 1968 to the days of moral and physical disintegration of our forces in 1972, serving from the Delta to the DMZ.
This is the book that Col. David Hackworth calls, "A must read by today's soldiers."
ISBN: 0-971429-62-6
---
---
---
---
---
A Year Of Scrambling To Stay Alive In Vietnam:
A Black Soldier's Story
By John H. Lyles-Belton

John H. Lyles-Belton writes about his year long struggles to stay alive in Vietnam in 1970. Lyles-Belton's novel chronicles, from a Black prospective, being drafted by the Fairfield County Selective Service Board, reporting to duty at Fort Jackson, SC and ultimately, to combat in Vietnam. Belton, a retired and disabled firefighter from the Atlantic City Fire Department and former Deputy Executive Director of the Columbia Urban League introduced his new book, a semi-autobiography in November, 2004.
ISBN: 1597440051
---
---
---
---
---
Your War, My War
By Donald F. Myers

Donald F. Myers' "Your War, My War: A Marine in Vietnam" transports its readers into the ever present chaos and hysteria of active combat in the Vietnam War. His chronicle begins October 30,1967, Gio Linh, and spans sixteen months, following him through the drudgeries of military life. Each chapter represents a day's journal entry, juxtaposed with American newspapers that coincide with the entries, allowing the reader to envision the contrast of the American political and journalistic structure versus a day at battle, the reality of Vietnam.
ISBN: 1571971874
---
---
---
---
---
Zero Dark Thirty
by Samuel Brantley

Unlike other branches of the military, the Marine Corps required some of its combat aviators in Vietnam to spend time doing forward air control duty on the ground, with the frontline troops. For Captain Sam Brantley, it was a harsh and horrific lesson in the realities of jungle warfare. The battle had always seemed somewhat distant to him, flying well-armed A4s hundreds of feet above the trees and paddies. But during the spring of the Tet Offensive, Brantley's war changed. What he would see and do in those seven months on the ground would change his life forever.
In the tradition of Michael Herr's award-winning Dispatches, Samuel Brantley breaks new ground in this edgy, irreverent memoir of a young man's evolution from a wide-eyed Marine aviation cadet dedicated to flying and serving his country, to a battle-weary veteran struggling to re-enter civilian life in post-Vietnam America. Along the way, Brantley treats his readers to a parallax view of war and the military-from the air, the ground, and the inside-out.
Price $15.95, 270 pages
ISBN: 1-55571-624-5
From Hellgate Press
---
---
---
---
---