Long Beach Vietnam Veterans Memorial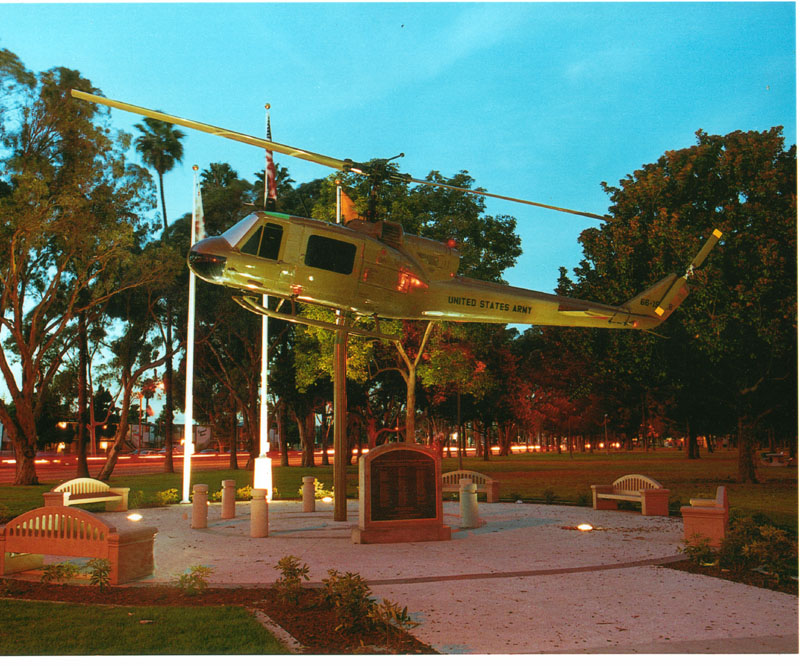 ---
This memorial was designed by Christopher Umana, a Long Beach City College art student. The memorial features a U.S. Army helicopter, known by veterans as the Huey . The helicopter, donated by Al Gerbino, has logged over two thousand combat hours in Vietnam.
The memorial was dedicated on Veterans Day, 11 November, 2000. Long Beach Vietnam Veterans of America, Chapter 756 spearheaded the effort to build this memorial.
The memorial is located at Houghton Park, Altlantic Ave and Harding Street, Long Beach, California. Click Here to link to a Mapquest map of the memorial location.
Thanks to Max Stewart for providing the picture and information.